For any of you that follow my blog, you already know that I have taken time off from my regular photography business to have time with my dad. I think I may use this space to document some of this part of my fathers last years. So if you are looking for cute newborns, it will be a while before they are back on here. Except for maybe in July when we are expecting the arrival of our 4th grandchild!!
Today, I spent several hours with my dad while he was admitted into hospice care. Daddy, as he often does, perked up when the visitor, (hospice nurse) arrived. He came to the table and sat with us for most of the admission process. He said he was hoping for his lunch :)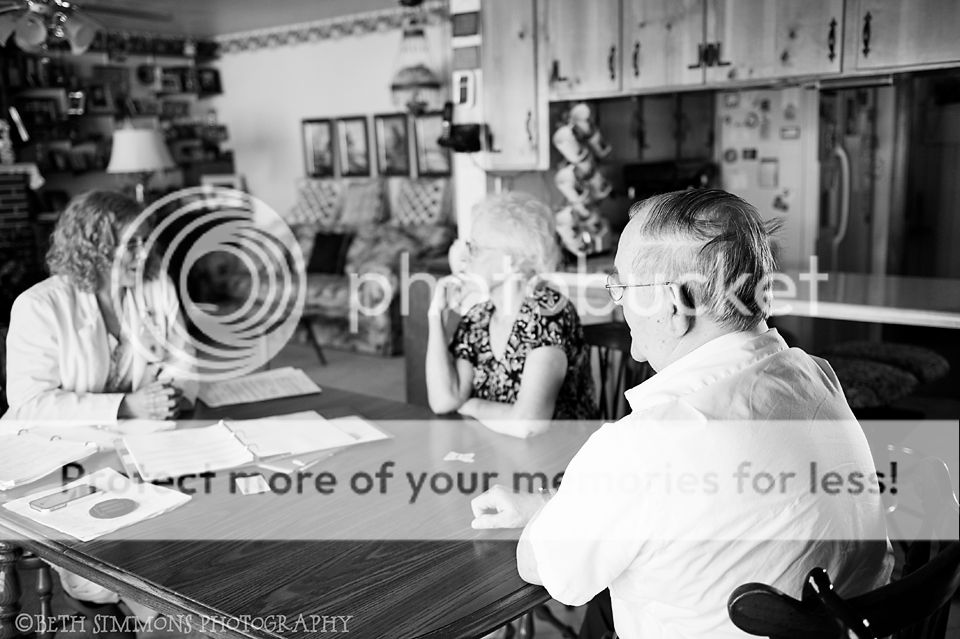 His wife, my stepmother and aunt, stayed right by his side. They are so sweet together. For those of you that may not know, my mother died many years ago. My dad's brother also died shortly thereafter. Quite a few years later my dad married his brother's widow making her my "Aunt Mom". We love her dearly!
Daddy finally got his lunch that he had been waiting for and then went and took his nap :) He used to be involved in photography. Every now and then he will ask me a question relating to photography. Today, he wondered why I was taking a shot with my camera facing into the light. I love it when a tidbit of his former knowledge resurfaces like that.